Nali's Genealogy Page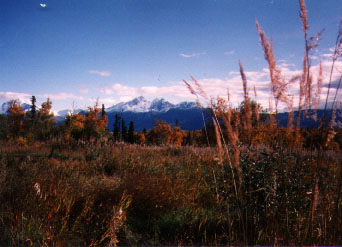 Nali's Home--Matanuska-Susitna Valley, Alaska
I hope you enjoy the view from my backyard as much as I do. I have the
pleasure of living in the beautiful Matanuska-Susitna Valley of southcentral Alaska.
The Mat-Su Valley is home of the Iditarod Sled Dog Race restart point. It is famous for growing huge cabbages and many recreational opportunities.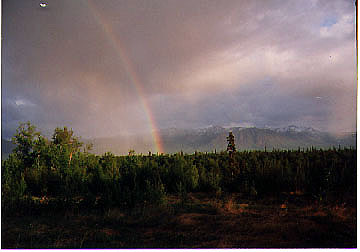 In addition to the great view from my house, I enjoy being mother of 5
and grandmother of two, Rachel and Cassidy.

I love to research the genealogy of my family and learn about my 'roots'. So far I have
researched in many parts of the United States as well as England, Scotland, Germany
and Sweden. I'd love to have you check out my list of surnames to see if we might
have any common names. As a result of my genealogical research, I've also been able
to find many stories of my ancestors .

My great-grandfather, Hermann Henrich Ludvig Kötter, came from the village of
Haustenbeck, which no longer exists. The people of the village were scattered and
resettled in many areas.
email
nancy (at) lincolnfamily (dot) org
Family History--I Am Doing It
by Jeanne P. Lawlor
Fam?ly history--I am doing it,
My fam?ly history.
And the love I feel when I?m doing it
Is very sweet to me.
I learn stories of my progenitors;
I write their history.
I keep records of my loved one
On my own fam?ly tree.
Genealogy--I am doing it,
My genealogy.
And the reasons why I am doing it
Are very clear to me.
I will keep my book of remembrance;
I?ll write my history.
It?s a record of my fam?ly,
My genealogy.
Fam?ly living now and the ones who?ve died
Can all be sealed to me,
And some day I?ll meet ev?ry one of them,
I?m sure as I can be.
Oh what joy we?ll have when they say to me
?We?re all a family.
I am yours and you are mine now,
Through all eternity."